Jason Freskos founded Sacred Source Botanicals in 2019. His goal was to provide the highest-quality essential oils and mushrooms to anyone seeking to boost their immunity through natural remedies. He created his company just in time, as the desire for natural immune boosters has soared during the coronavirus pandemic.
"Medicinal mushrooms are finally being recognized as a seriously effective immune booster," Jason Freskos said. "At Sacred Source Botanicals, we offer the highest-quality and most potent medicinal mushrooms on the market."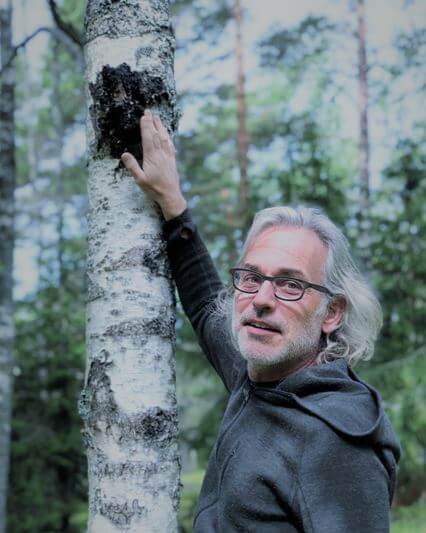 Jason Freskos explained that certain mushrooms can serve as major boosters for the immune system. They've been a major part of Eastern medicine for centuries, and they're since becoming a more common choice for immune-boosting in the United States. Jason Freskos explained that medicinal mushrooms are typically consumed in powder form and enjoying their benefits can be as simple as putting a spoonful in your coffee or favorite recipe.
"The health benefits of medicinal mushrooms extend far beyond immune-boosting to aiding with sleep, anxiety, memory, concentration, and even fighting cancer," Jason Fresksos said. "We always provide medicinal mushrooms of the highest potency, so our customers can enjoy the best benefits."
Jason Freskos explained that determining the quality of mushroom products is important. The quality of such products varies greatly in the United States. It's essential to seek medicinal mushrooms that do not have added binders, fillers, or other unknown ingredients. Jason Freskos added that they should be grown on trees and logs instead of grains and should be extracted from the fruiting body instead of mycelium.
"We take pride in our medicinal mushrooms and ensure they're never combined with fillers or binders like some of the other options available in the U.S.," Jason Fresksos said. "Our essential oils are similar. We only offer 100 percent essential oils, so you'll never find any unwanted additives."
Jason Freskos emphasized that essential oils have a variety of healing benefits, but it's important that the oils are free from chemical additives and pesticides. He added that many oils are labeled "pure" when they are not actually therapeutic grade. All essential oils from Sacred Source Botanicals are from the first distillation, which is performed at a low temperature. This process ensures the essential oil maintains as much therapeutic value as possible.
"Aromatherapy and medicinal mushrooms are some of the oldest, most trusted forms of medicine," Jason Freskos said. "We are thankful to be able to bring this immune-boosting and generally health-improving items to the American market. When customers shop with us, they know they're getting the highest-quality most sustainably-sourced product around."