Over the past several years, CBD has created a lot of buzz. CBD, also known by its longer name, cannabidiol, was one of the largest growing markets in 2019. Experts predict that CBD will continue to explode in popularity throughout 2020, and sales will reach $20 billion in 2024. CBD comes in a wide variety of forms – from supplements to vapes and, yes, even baked goods, there are many ways to ingest CBD. However, one of the most popular questions about CBD oil or supplements is "How much should I take?"
The Short Answer? It Varies.
Everybody is different, and the amount of CBD one person can tolerate may be too much for another. If you're just starting out, follow the old adage: "Start low, go slow." This method, called microdosing, is extremely common for first-time users of CBD. While you can't get high or overdose on CBD, a large amount might give you some unpleasant side effects.
Mostly, the dosage depends on your weight. Users should take 1 to 6 mg per 10 pounds of body weight. For example, a new user who weighs 120lbs should ingest 12 – 24 mg (that's 2.4 to 4.8 drops for a 30ml bottle). If the dosage doesn't have the desired effect, they can increase their dose to 25 – 59 mg (5 to 11 drops) or 60 – 72 mg (12 to 14 drops.)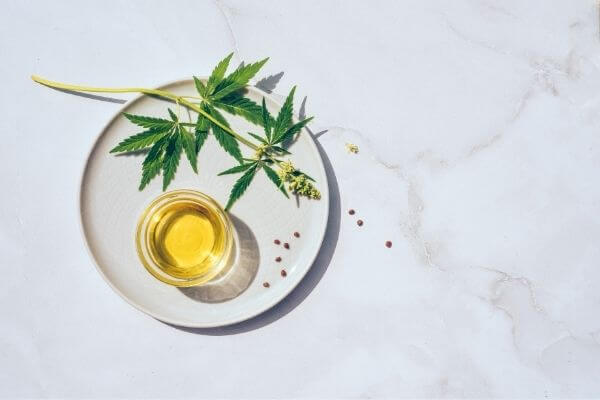 It's recommended that adjust your dosage based on your symptoms. If a lower dosage doesn't alleviate your pain, feel free to adjust your dosage as needed. If you're still confused, the website iDWeeds has a helpful CBD Dosage Calculator.
Other Factors to Consider:
Weight isn't the only factor you should consider when using CBD. Experience, time of day, and pain prevention should all be weighed before taking CBD.
Cannabidiol Experience: Have you taken CBD before? If the answer is "no," stick to the 1 mg per 10lbs of weight. More experienced users can take 2, 3, or 4 mg per 10 pounds. Long time users of CBD can even take 5 or 6 mg.
Time of Day: Typically, CBD Immunity supplements should be taken in the morning to alleviate pain and boost energy. As a bonus, it can also relieve pain after your morning workout!
Pain Prevention: There's good news for chronic pain sufferers: prolonged, low doses of CBD can treat and mitigate pain symptoms and reduce flare-ups. As an added bonus, studies indicate that consistent CBD use may limit the damage of a traumatic brain injury or a heart attack.
Sources:
https://www.projectcbd.org/how-to/cbd-dosage-guide#:~:text=They%20recommend%20that%20patients%20with%20little%20or%20no,to%202.5%20mg%20for%20the%20next%20two%20days.
https://idweeds.com/cbd-dosage-calculator/#:~:text=How%20much%20CBD%20to%20take.%20A%20daily%20dosage,treat%20minor%20pains%20and%20or%20other%20medical%20complaints.
https://www.menshealth.com/health/a26467604/cbd-for-inflammation-muscle-recovery/